If you travel to Lisbon you'll find with unique floor called "calçada portuguesa", that we can only seen in countries that portuguese is spoken.
---
The first time that this type of floor appeared was in Lisbon in year 1842. It was made by recluses and ordered by the military governor of Castelo de Sao Jorge , el teniente general Eusebio Pinheiro Furtado. The design done there was simple but unique in these age.


After this first one new funds were gave to Eusebio Furtado
so  his men could pave the entire area of ​​the Praça do Rossio and later spread quickly throughout the country and its colonies.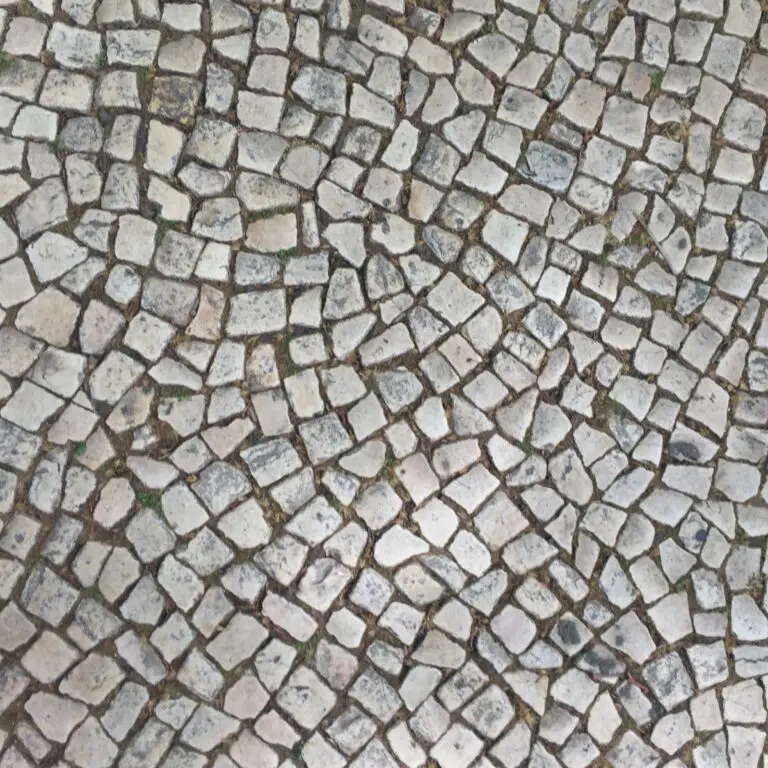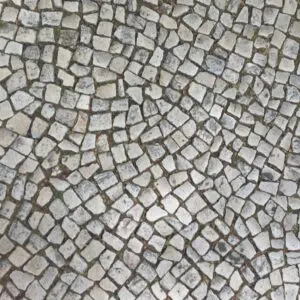 ---
It is donde by 'calceteiros', a job that in Lisbon is learned in 'Esola de Calceteiros'. Nowadays, the worker template is smallest than years ago beacuse there's less beacuse there are few sections to pave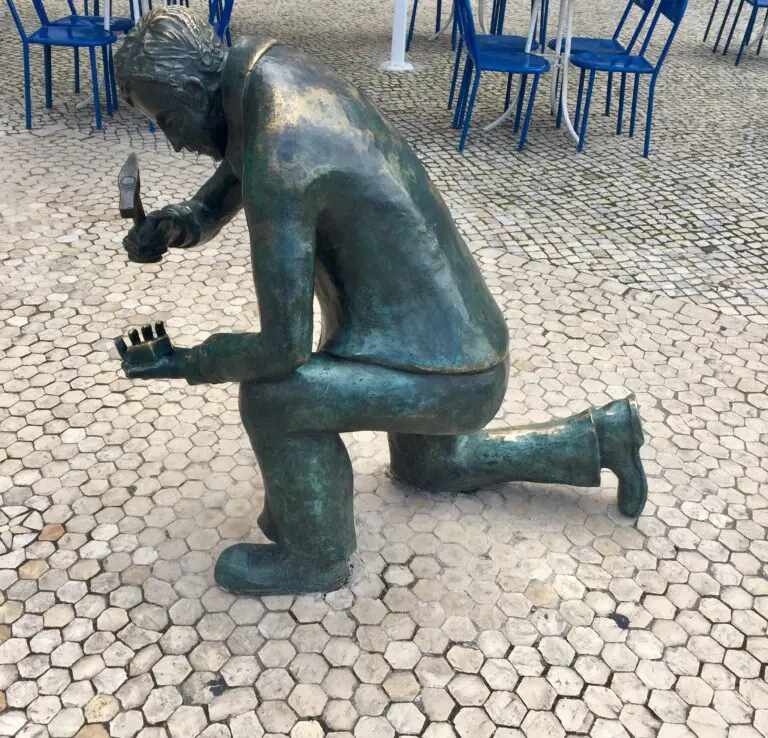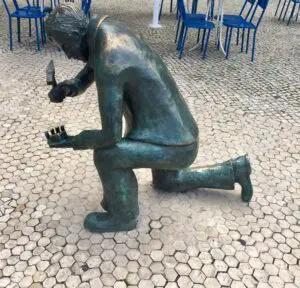 The system of joining limestones (diaclases) with the help of a hammer, to make small adjustments in the stones and the use of templates to mark the areas of different colors, so that the motifs are repeated in linear sequence or in the two dimensions of the plane.